Back and Loving it!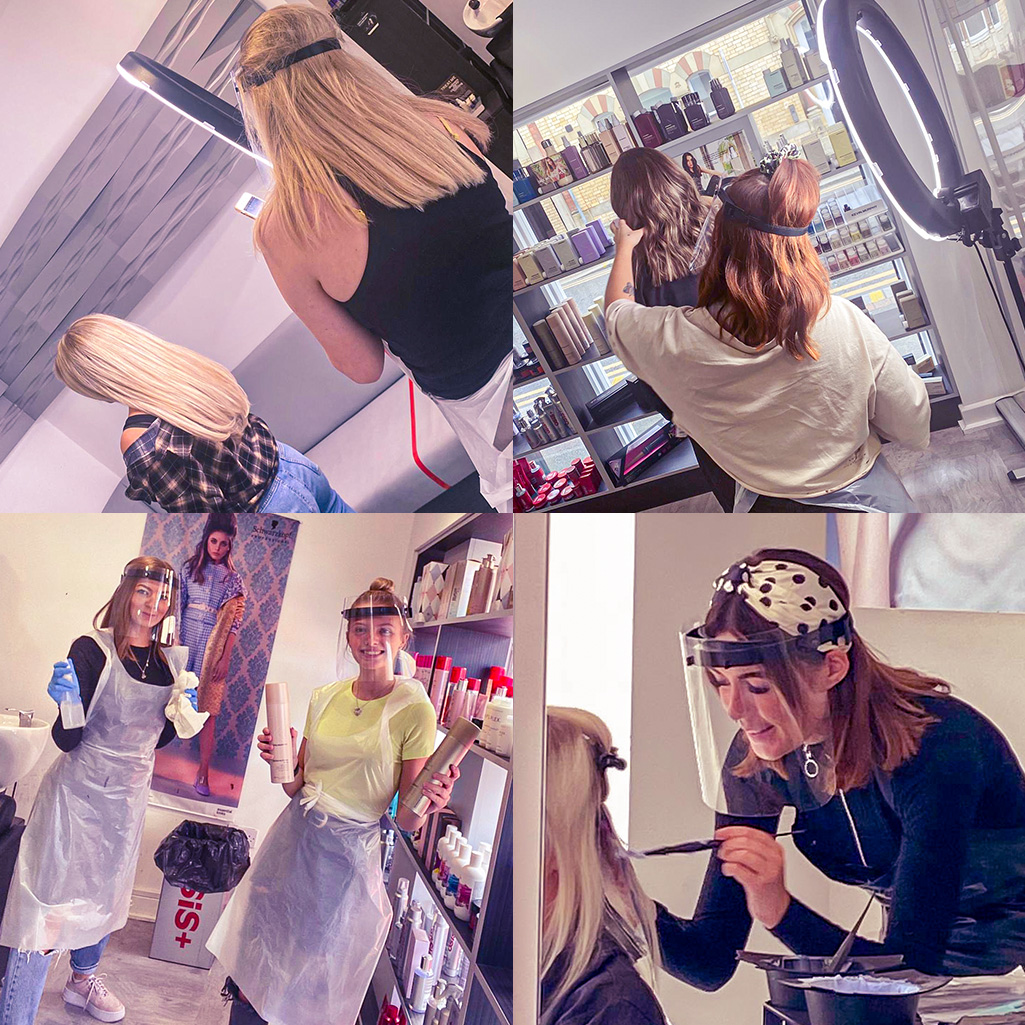 It was a long time coming, but we're finally back up and running again! It was a crazy few weeks preparing to reopen, getting everything in place to ensure the complete safety of all our clients without impacting on us delivering our usual first class service!
Now we're coming to the end of our second full week open and we've loved being back! It's been insanely busy trying to get everyone in whilst working around our new COVID safe measures, but the team is buzzing and producing some of our best work yet! We love reworking those grown out cuts and colours back into style.
We've had some great feedback from everyone about the COVID measures we've put in place - everyone feels safe with our spread out layout and screens in place where required. Getting used to the visors took a bit of getting used to and the disposable aprons aren't exactly flattering - but we're just happy to be back doing what we love.
We want to say a big thank you to everyone for being so patient waiting for us to get in touch to book your appointments. It was a mammoth task and we're only just finishing sorting the backlog. Apologies if you slipped through the net of our systems and if you've been trying to get through while our phones have been off. We're hoping to have all our usual booking systems back in place by next week.
If you are wanting to book an appointment please click the 'Bookings' button and fill out the form. If you need to get in contact please message us (contact page) or leave a voicemail - we'll get back to you at the first opportunity.
Thanks again and look forward to seeing you soon!