Jakata - a brief history part one
With the exciting prospect of opening our brand new premises just a few weeks away I thought I'd go back in time to when Jakata first opened it's doors. To give a short history of where we came from and how we've evolved over the years….
In November 2003, when I was just 27 years old, Jakata opened its doors to the public for the very first time. I had planned opening my own salon for a few years and after reading a ream of business books and trawling through countless business websites I went on the hunt for a suitable premises (whilst saving up a good chunk of cash and working out loan options) After months of searching and realising how expensive it is to rent a business property in Warrington I decided a first floor property could be an option and I stumbled upon a salon that was up for sale. I arranged to see it and I instantly liked it. It needed some work but had loads of space and a tonne of potential. Most of all I loved the vibe of the building - plus the rent was low too! Even though I didn't want to buy the business as an ongoing concern I decided to take it with the intention to put my own stamp on it.
Over the months of planning the salon I decided I wanted to create something unique, completely different to the salons I had worked in. I wanted a salon that was an escape from the stresses of life, I wanted to offer holistic treatments along side the hair services too. I designed the salon to have an Ayurvedic feel with Buddha statues and paintings scattered around and a rich, warm colour scheme, more soft furnishings (we had a giant leather sofa in the waiting area) I wanted to move away from the cold, clinical feel that most salons had at the time. After brainstorming names and thinking of places in south east Asia I thought 'Jakarta' would fit the bill nicely. Bold and unique, no other salons had taken it. I played around with it in Photoshop, trying out different fonts and decided Century Gothic looked cool, especially full capital letters. The letter 'r' ruined the symmetry so I decided to drop it and that's where the name came from (it's a question that crops up on a daily basis) I got in there and knocked a few walls out and decorated it to capture the style I had in mind. Everything was done on a limited budget, and with limited knowledge of kitting out a place.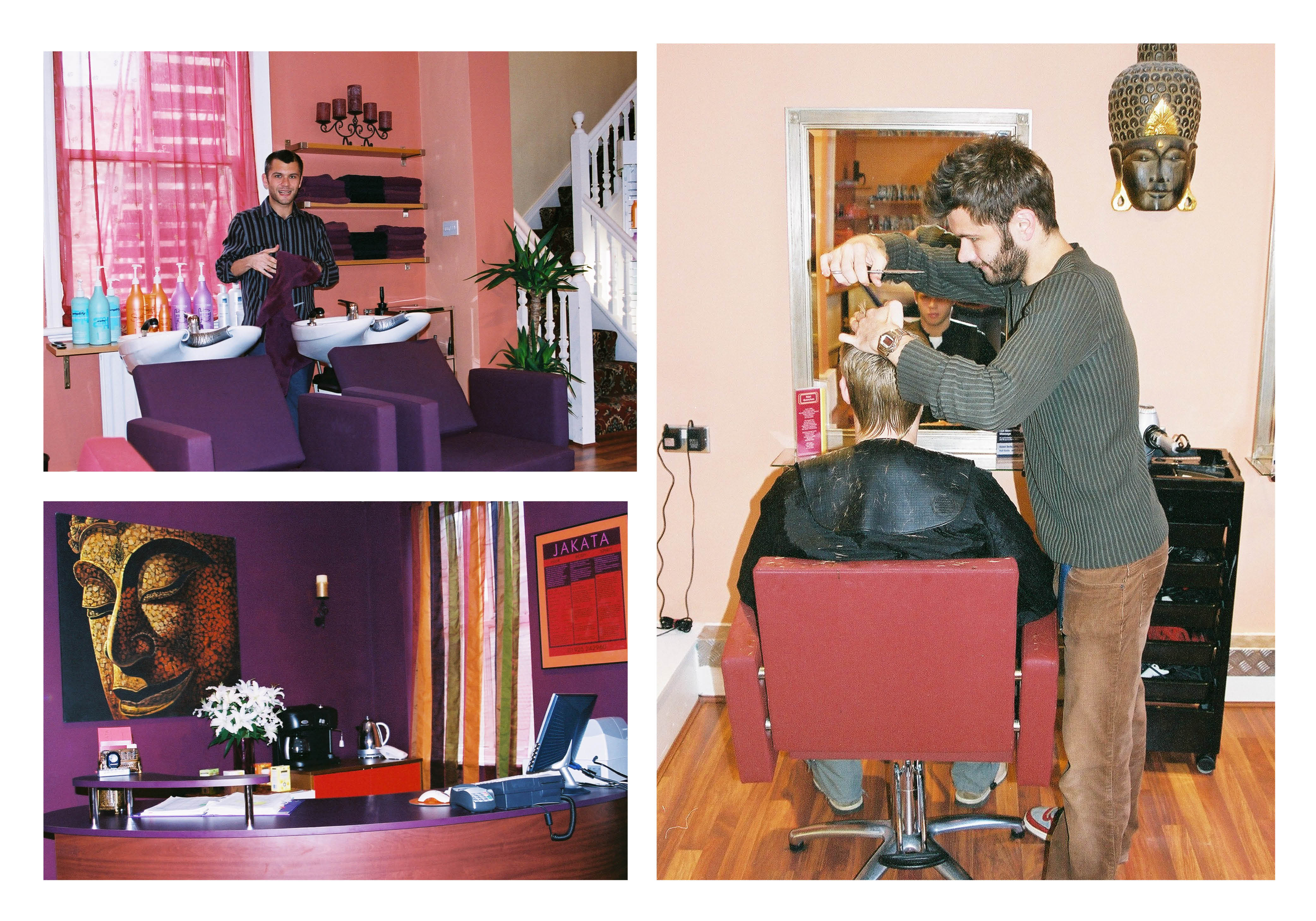 Within a month we were ready to welcome our first clients. It was a sole operation - just me, myself and I, which was strange after working in a salon with a team of 14 people. The prospect was also daunting, having to do every aspect of the business with the risk that it might not actually work! I'd given up a decent salary and working with a great team to venture into uncharted territory. I guess that was was a big part of what drove me to do it in the first place - a new challenge. No business book can prepare you for the simultaneous levels of excitement and stress that come from embarking on a new venture like this, especially when you have aspirations to ultimately have a big team similar to where I'd come from!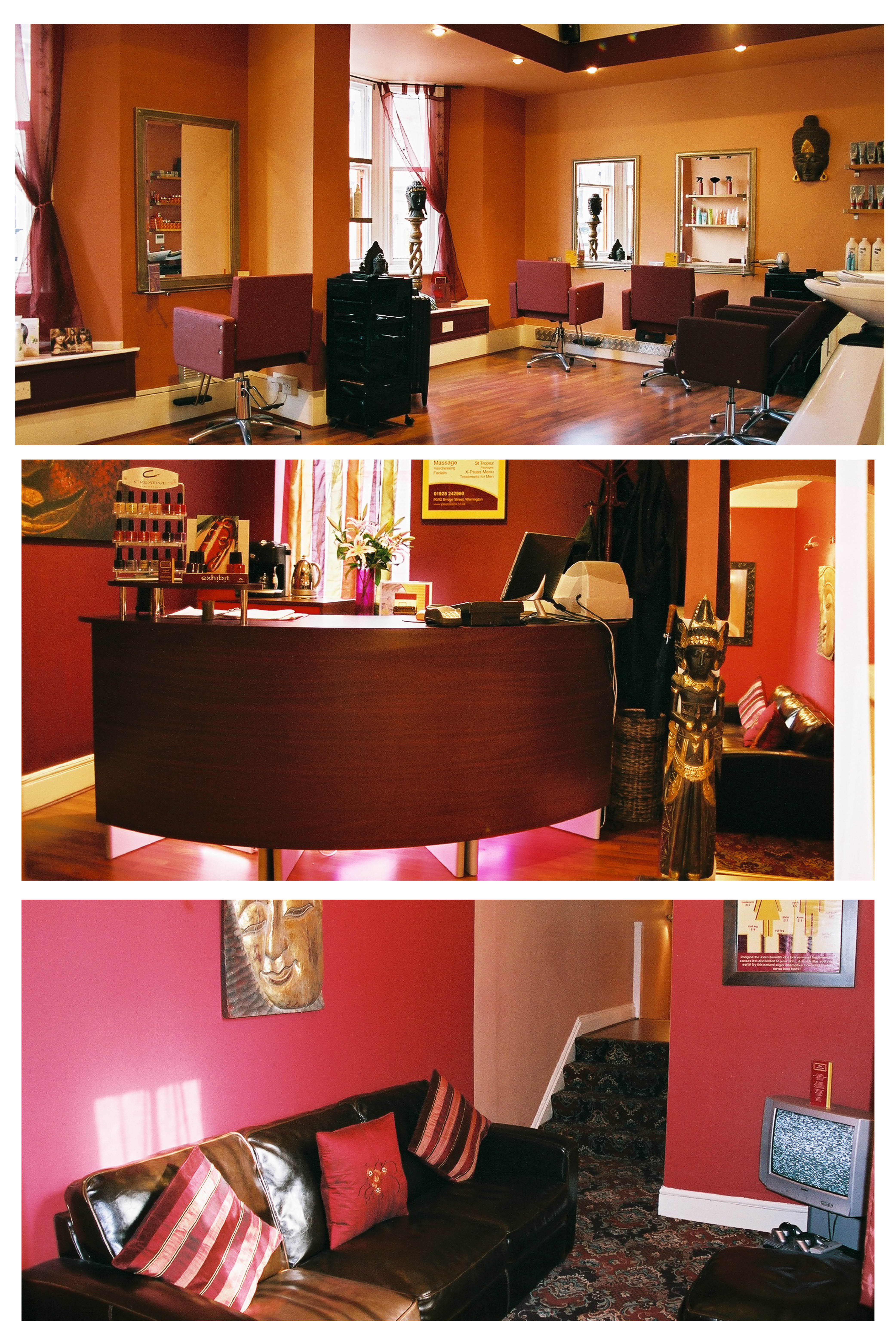 For the first few years JAKATA was just essentially me doing every aspect of the business, on top of doing hair I had to learn marketing, graphic design, web design, finances plus a load of other stuff. I enlisted the help of a Saturday girl Chloe who was my first official employee. Later down the line i took on my first full time junior Michelle, shortly followed by stylist Natalie (not our current Natalie) Soon afterwards Laura joined us (who is still with us to this day!)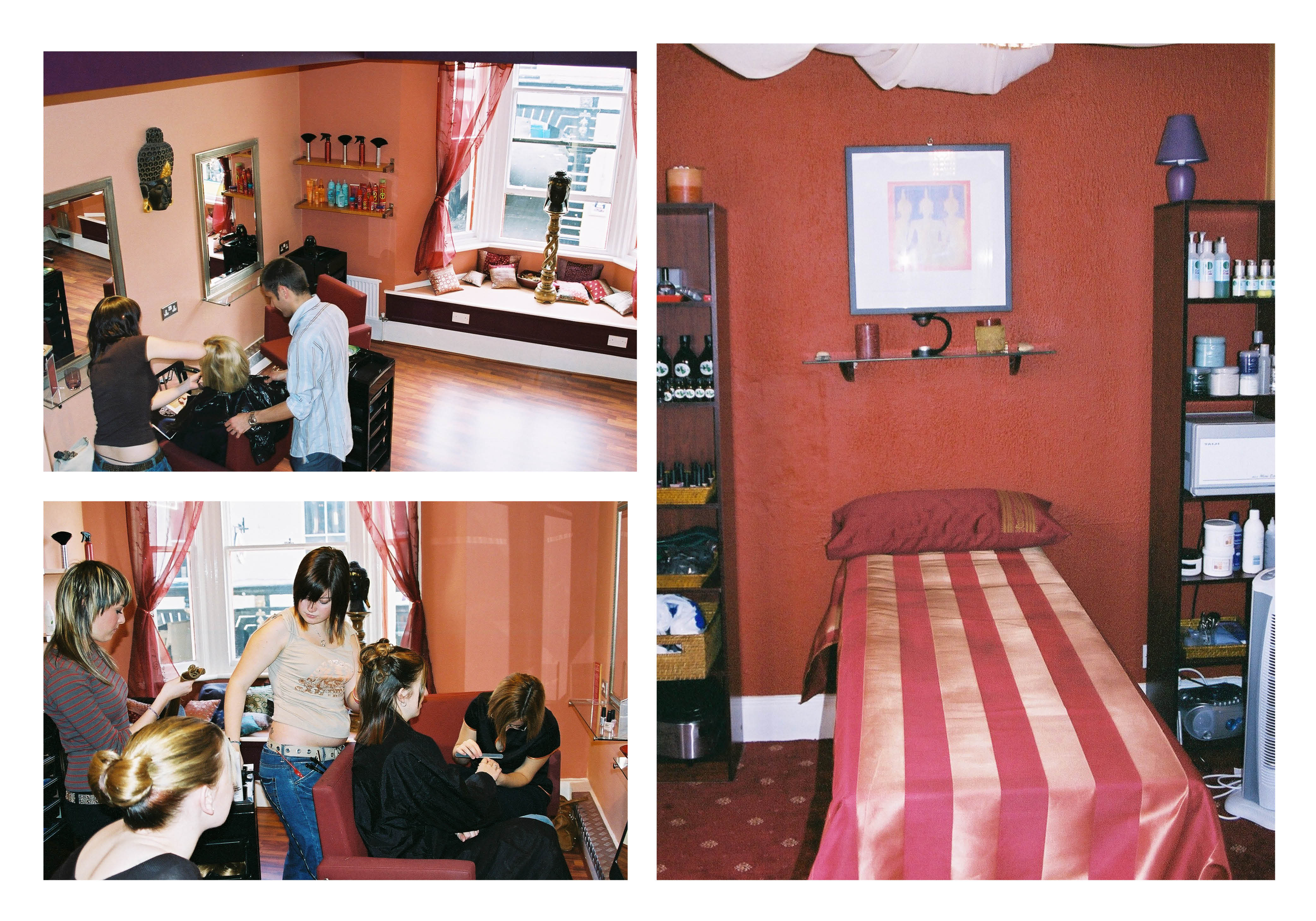 When the hairdressing side of things was fully up and running we started kitting out the second floor of the building ready to launch the holistic/beauty side of the business. This was daunting as it was completely new territory for me but was a key part of my business plan to differentiate us from the competition. It allowed us to offer something different to our clients, though I quickly realised it wasn't going to be as smooth an integration as I'd hoped! Juggling doing my own clients whilst trying to implement a whole array of new services that I didn't know much about was tough, and the uptake for the treatments was very slow. We stuck with it, and even though it was a loss leader for many years it was still an interesting part of our offering that I was reluctant to drop as it had always been a major part of my original plan.
We operated at this level for a few years with less staff than you can count on one hand. Things weren't progressing as fast as I'd hoped and at times all the hard work and stress made me question wether I'd made a bad decision to embark on my own business - but there was no going back. Too much time and money had been invested. Despite a few moments of doubt I was still happy to be driving my own venture forward and could definitely see the potential in JAKATA, I just needed to rethink and reimagine my plans if it was going to be the busy, vibrant team of stylists I was hoping for. It was time to renew my strategy!...